Beautiful Handmade Pottery and Jewelry
Each piece is individually handmade using many types of clay and glazes for a unique eye catching affect.
Visit the Pottery store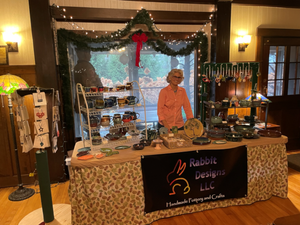 Handmade Wooden Puzzles
These handmade wooden puzzles are individually designed, hand cut and painted.
Visit the Puzzle Store!
PocketPronto! Wear It Anywhere!
Check out this Product we developed and built! The Patented PocketPronto is a removable pocket that can attach to any article of clothing without damaging it. It's perfect for holding cell phones or glasses!
Visit the PocketPronto store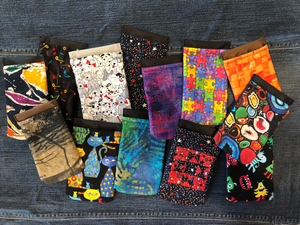 Engineering, Design, and Prototyping
Rabbit Designs LLC is a factory for your ideas! We offer a full range of product development and engineering services. From conception and design, to prototyping and production, we are here to help. Give us your napkin sketch, and we'll make it real. Contact us today to see how we can help with your project!
Start New Project
---
Featured Showcase Projects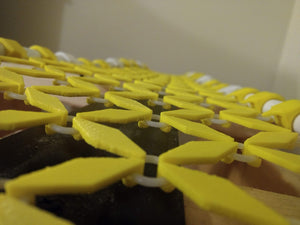 Unique Solutions in Manufacturing
Here's another useful product we developed. The "Snake Belt" is a patented conveyor belt that can vary in WIDTH during travel. This unique amorphous belt can smoothly converge or spread out product in production facilities, without any guide rails! This belt makes previously unachievable product handling situations possible. It also performs common product handling processes (such as spreading, diverting, converging, merging, single filing, accumulating, ect.) in less space and at a fraction of the cost. It can go around tight radius turns also! Contact us for a proposal to solve your product handling needs with a Snake Belt.
Learn More!
Custom Robotic End Effector
In this project, we designed a robotic end effector to pick and place multiple boxes simultaneously. Rabbit Designs has extensive experience in industrial equipment design. Contact us with your machine design needs to see how we can help.
Contact Us